Liverpool
A few miles north in Crosby, parking lot to the beach. Quiet and lovely, beach has the famous Iron Men. We parked here for two nights when we first retrieved our motorhome from the Atlantic Container Lines quay. Grocery store is a 9 minute walk.
53°28'32.583″N 003°02'09.327″W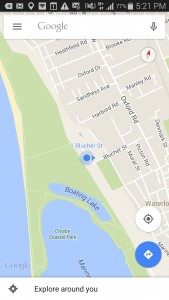 Near #1 Bulcher Street, next to the Adelaide Gardens.
—————————————————————————————————————————–
Chester
Little Roodee Car Park
Address: Grosvenor Rd, Chester CH1 1SL
This location charged £1.75 a night if you park along the edge.  They also have a bathroom that is open during the day. Excellent location, close to everything.
——————————————————————————————————————————–
Conwy
At the marina, gravel spot and lovely views, a 20 minute walk to the castle along the path along the river. We called the harbormaster to ask as there are signs that indicate that it might not be allowed and he said it was fine, even gave us his name in case anyone asked.