Candy.
Last night my mom Michelle got me candy.  The next morning I found it on the counter!  Wait mom, can I eat my candy now?  Its a pen it has ink it that is candy and you write on paper that is candy.
It tastes like a paper thing.  Like a thing at Walmart you can get.   Or you know the round lolipops you can get and I got pink lemonade?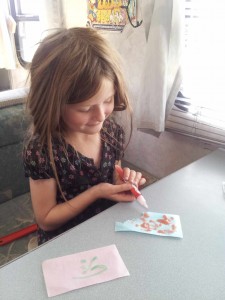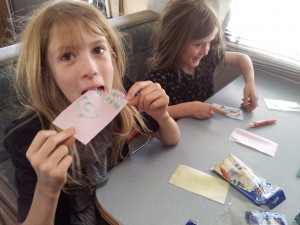 Clay
Yesterday I made a really good thing of clay.  It can be beads.  So you take different colors and wrap it up together.  I made a pretty neat one.  I am going to take a picture of it.  It was really cool.  I get the clay from the mercado.  It never gets hard.  It will melt if you put it in the oven.  I also made little tiny scoops of ice cream.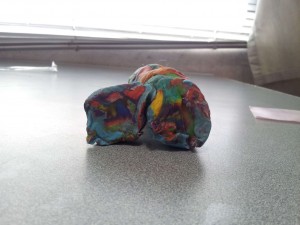 Cake and cookies
Sometimes we buy cake and cookies at the bakery.  The first time we got one the chocolate tasted good but I don't know about the frosting.  Then we goed to a witches market.  I wanted to make a potion.  I wanted a indivisisab, a invdisibil, a invisible potion -delete that all mom, invisible.  So I really wanted to do it and then we went to  this cart that sold cake, cookies and I don't know what else and I got this thing called a cheese colada and it was really good.  Mom got a coconut cookie.  Jack got one of these cones and this empanada thing with cheese in it.