Now that we are back in the wonderful United States of America and are reunited with a new camper, we have some time to post some photos from the Amazon.
As you may remember, at one point we were traveling between the river and a jungle lake on the back of a motorcycle with all 8 DeCorsos + our guide + pfds and gear.  Here is the photo (taken by Ryan) of that setup.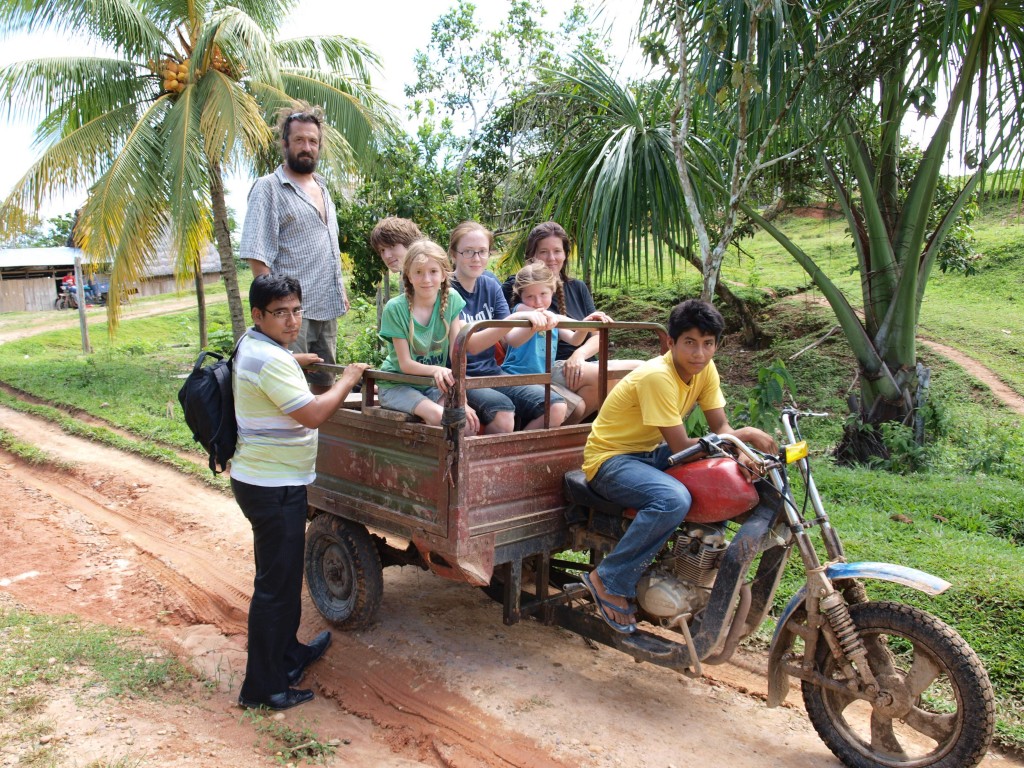 And then we drove down this road!  It had a lot of up and downhills but it was hard to take photos due to the fact that it was pretty bumpy.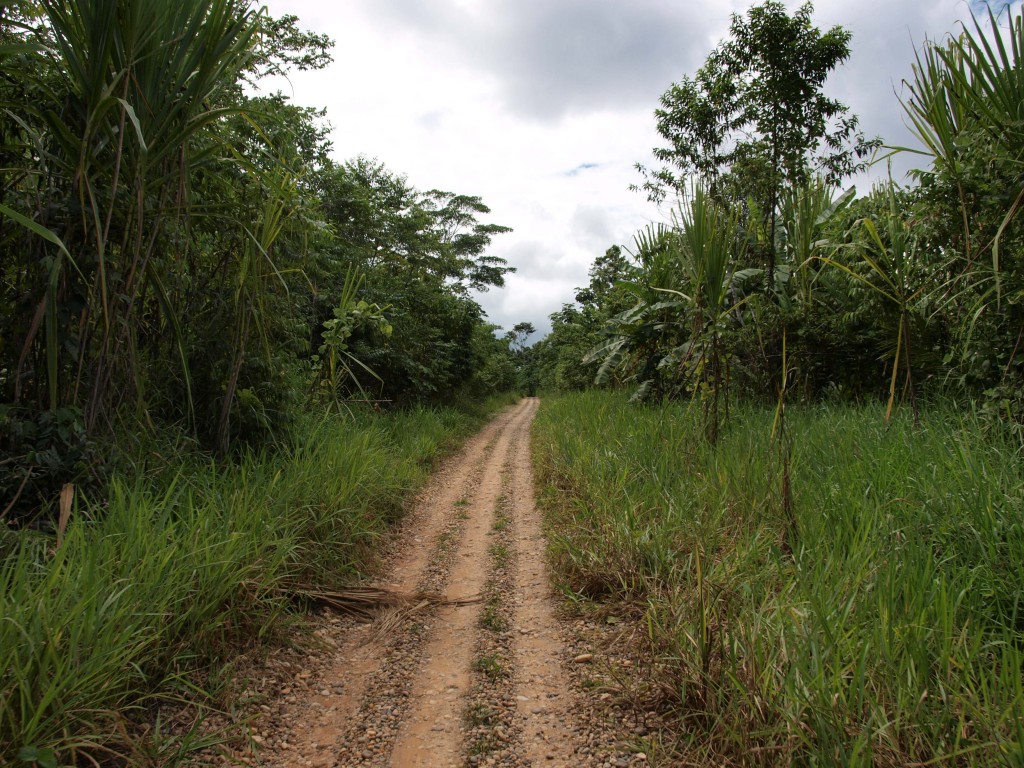 We borrowed a dugout canoe and floated around the jungle lake.  They were actually dugout of one log.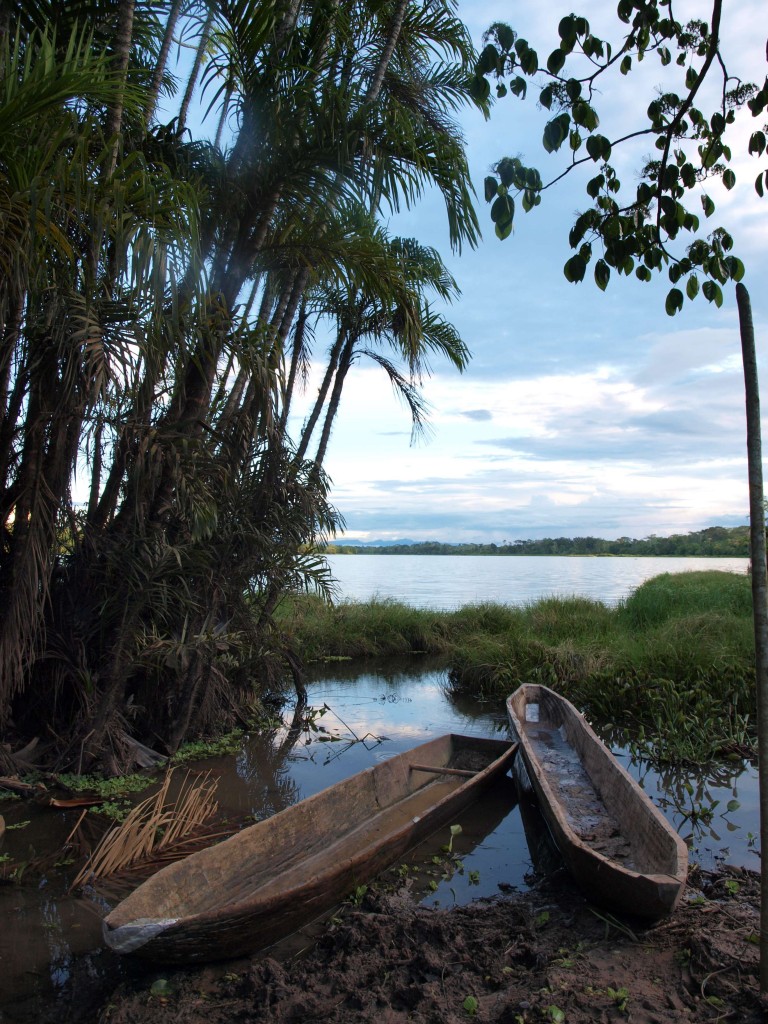 On the river, the kids had to wear the pfds.  It doesn't look scary here but it was absolutely scary in many places.  No where to swim ashore, just marshy banks filled with poisonous snakes, fierce fish and caimans.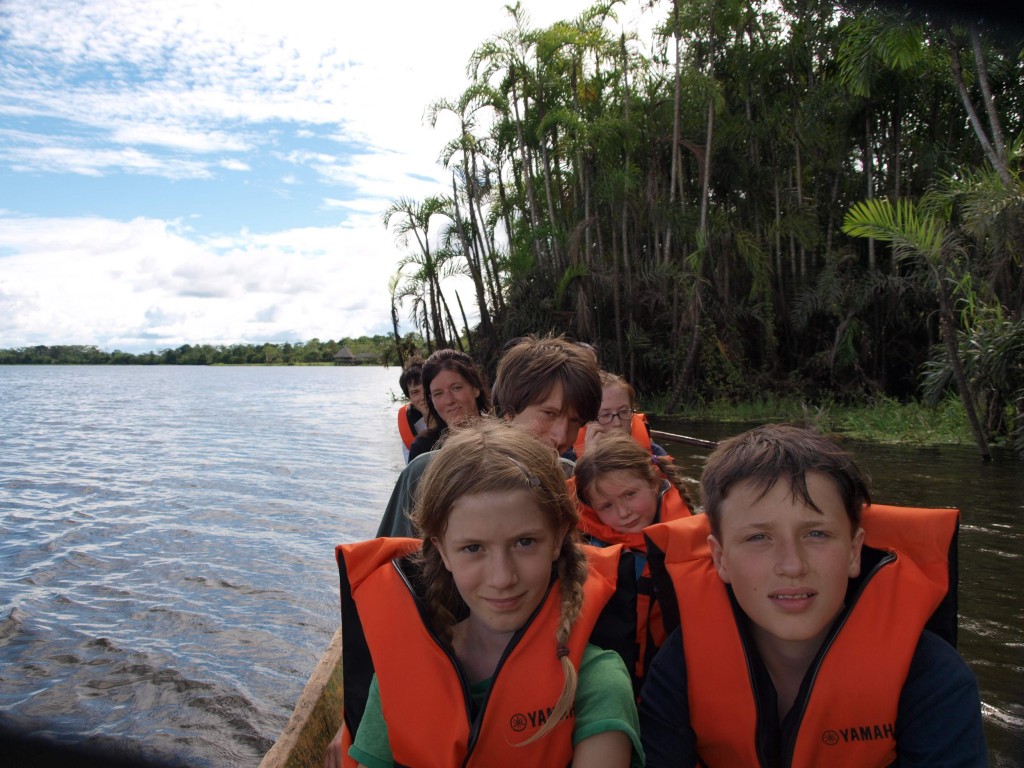 Unloading a container onto a river cargo ship one evening.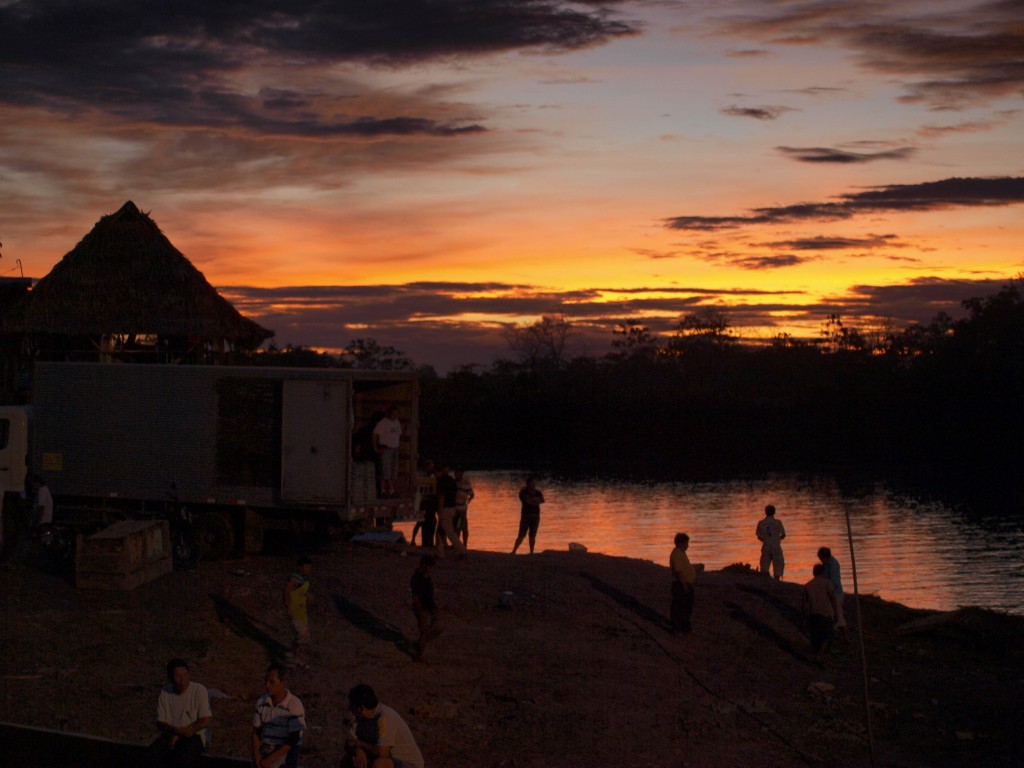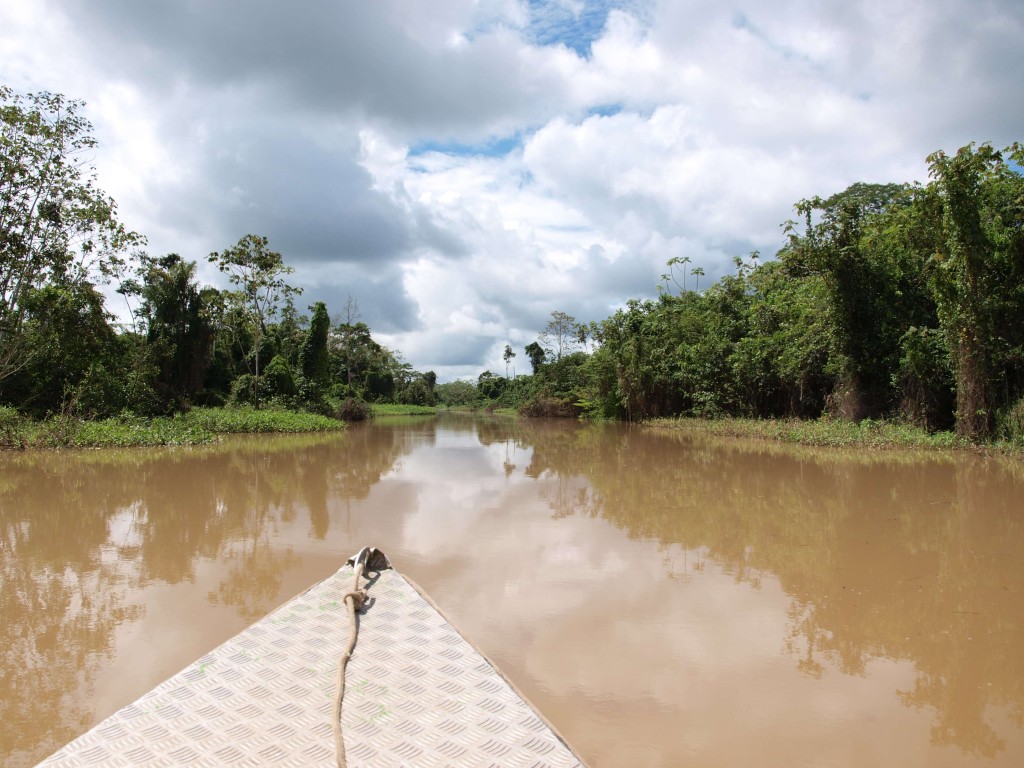 A typical jungle house – actually this is quite a nice one.  Much larger than most and with a lot of pigs!  Houses have no doors or window glass or screens.  This was hard for us to imagine, given the amount and size of bugs in the Amazon.  This one also had electricity with a generator, just one single bulb.  Most houses have no electricity and just candles after sundown.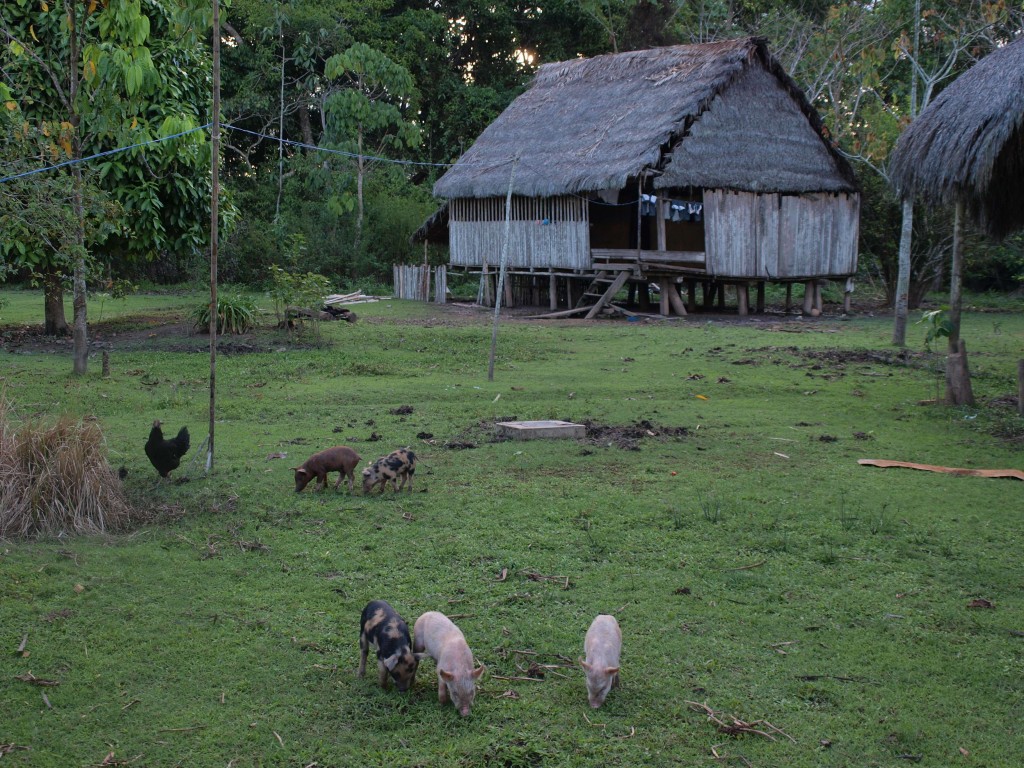 Everywhere there were piles of cocoa beans drying in the sun.  Ryan picked one up and bit it and inside were cocoa nibs and they were delicious.