We camped in severe wind, so severe we signed up for texted weather warnings and watches before we went to sleep.  We woke up to thunderstorms and drove towards Dallas.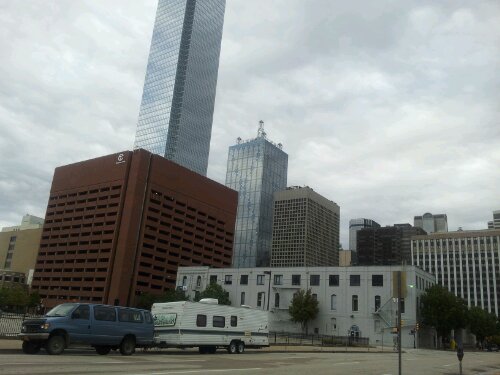 In Dallas,  we visited the site of President Kennedy's assassination.  It was interesting to be some place you have seen so often in pictures.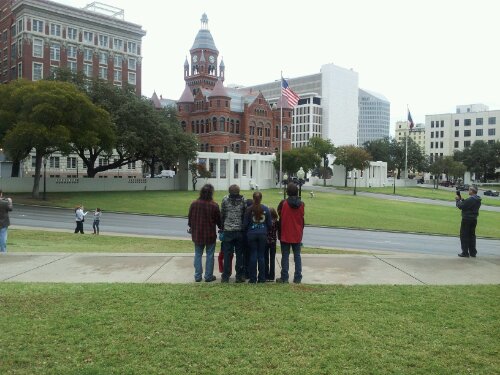 Jennah bought an earth necklace.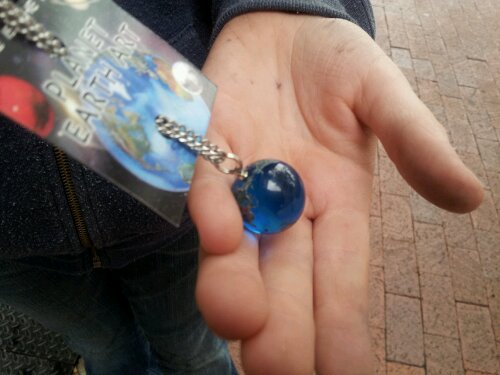 We walked around town and stopped at the Chase Tower to see if the Sky Lobby was open.  It wasn't. 
Ryan suggested we head to the Steinway Hall which was a piano showroom which had the most expensive piano in the world.  We headed there.  We were greeted by Whitney, the Steinway person, who was very nice and informative.  A private concert by Dr. Anton Nel was scheduled in an hour.  Whitney told us all about the pianos and introduced us to Dr. Nel.  We played the world's most best piano for awhile and the piano sounded wonderful.