We are in dire need of internet access so we are stopping at the Fort St. John McDonalds for soda and 5 large french fries ($24!). Max needs a new library book.   This McDonalds has a great playland and Team DeCorso organized a game of tag and had the entire playland playing.  Downloaded 7 library books (thanks ListenAlaska!) and bought Cloud Atlas on my Nook.  Also a cute little app that lets you dress up princesses and unicorns for long boring stretches of driving.
We bought a *new* stereo.  The last new one we bought in Fairbanks 4 days ago was the last one and in a damaged box but they guarenteed it worked fine  — but it did not work fine.  We had to listen to Billboards Top 100 for 1971  and 1972 very quietly. 
Headed on down the road to Dawson Creek.  We have no service here but oddly can receive texts.  Dawson Creek is the end (or begining) of the Alaska Highway.  We camped in a parking lot by Safeway – there is a closed store with a big parking lot.  The wind was gusting to 79 km and it was shaking the camper so Mark moved us in the middle of the night.  It was next to a bike path and in the morning while Mark installed the new stereo, we walked the bike path.  The path led to a cemetary.  It was a little unsettling, many fresh graves and wind chimes hung on crosses and the wind blowing trash across the graves.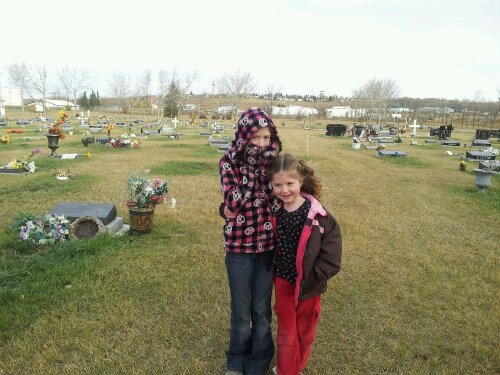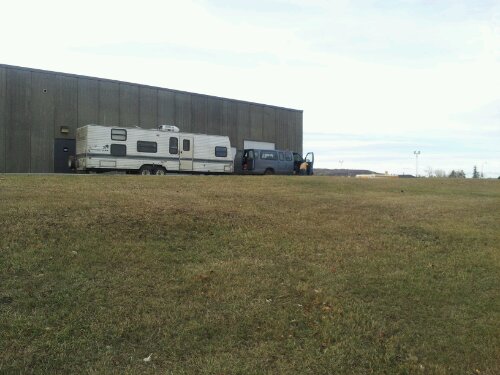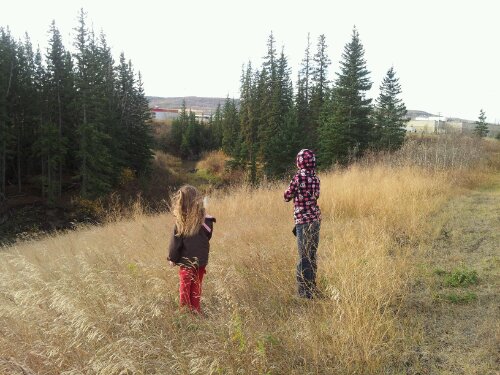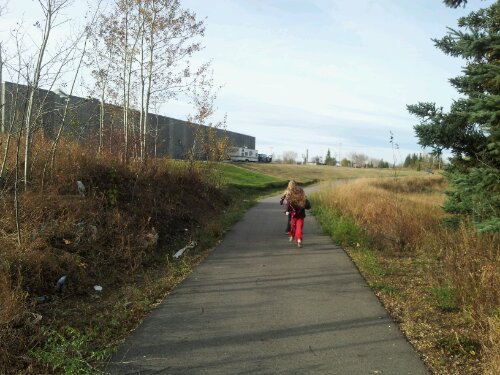 Left Dawson Creek with a new stereo and Stevie Ray Vaughan breaking it in.