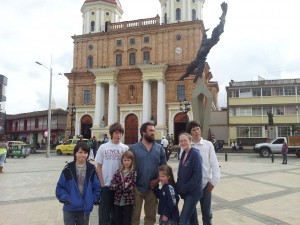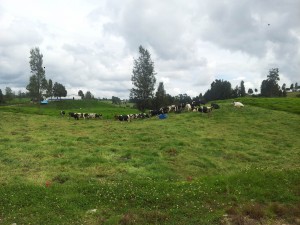 We decided to spend Christmas in Santa Rosa de Osos, a mountain town at 8,300 ft about 2 hours north of Medellin.  We camped at a parquedearo that was beautiful and convenient, being next to a cow field and behind a cheese maker / bakery, near a 24 hour travel center and a 5 minute walk (all up hill) to the town square.  Santa Rosa is surrounded by coffee fincas.  We climbed steps up five blocks to the town square, a little bit like Minas Tirith.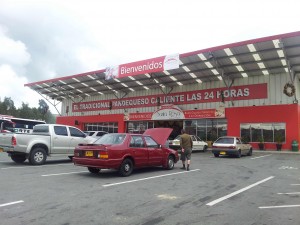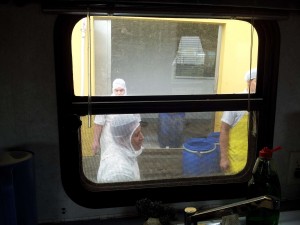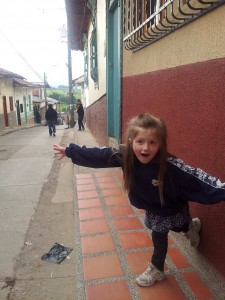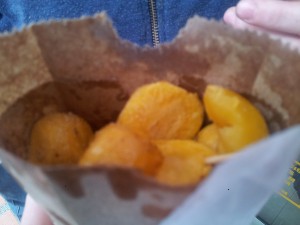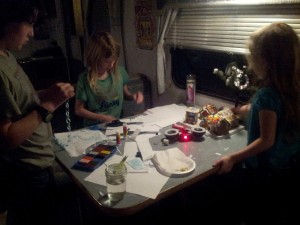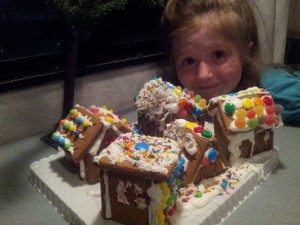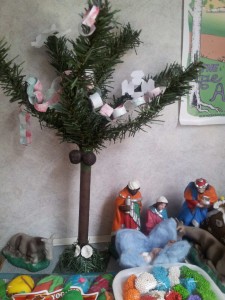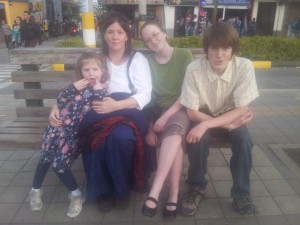 We had carted a gingerbread village kit from Texas to Florida and then carried it on the plane to Cartagena where it survived a week in a hotel room and then made it back to the camper.  We built the gingerbread village and then made paper decorations.  We found a perfect tree, a 12″ palm tree with fake coconuts glued to it.  Sylvie, Annie and Max (and sometimes Jen) made teeny paperchains and snowflakes.  We bought a fresh chicken and 3 kilos of potatoes for Christmas dinner.  On Christmas Eve, we headed to the big Cathedral for Christmas Eve mass at 6:30.  Mass was empty, surprisingly few people attended but the church was beautiful.  The town of Santa Rosa did not seem to be much in the Christmas spirit.  On the way home, the square was crowded but it was the same as it ever was with salsa music and people just hanging around.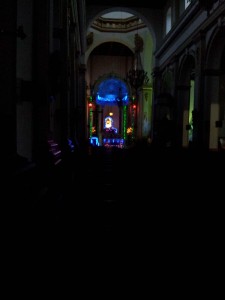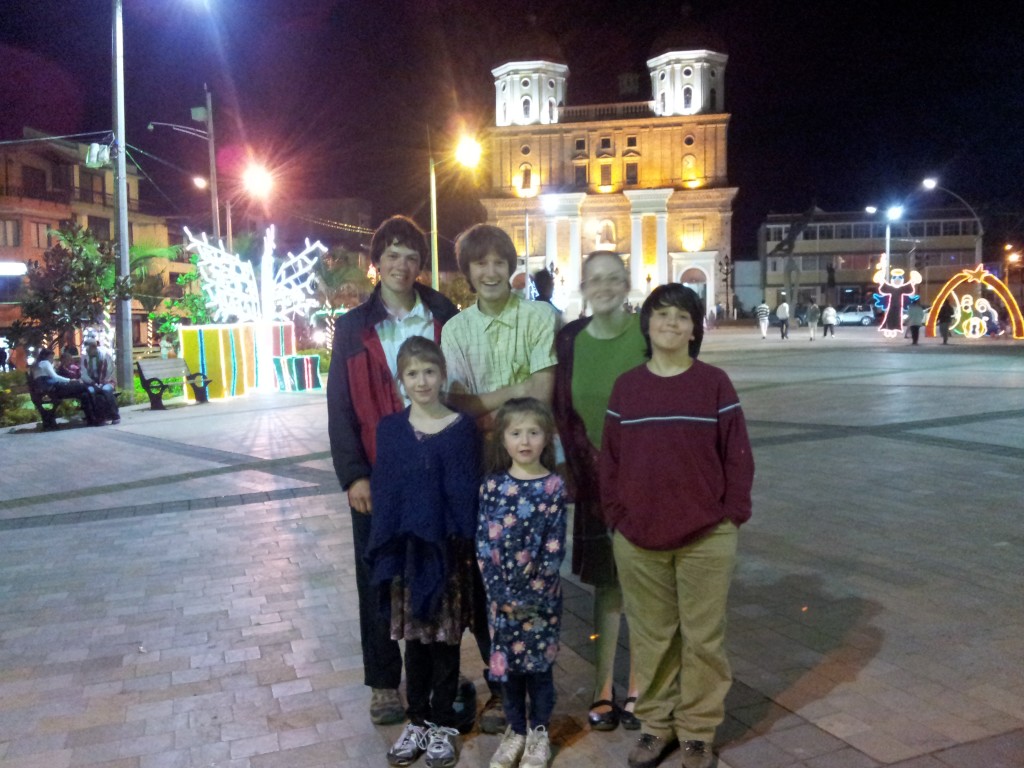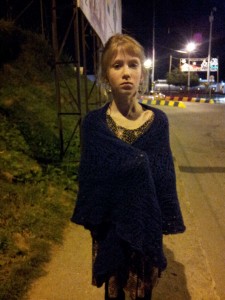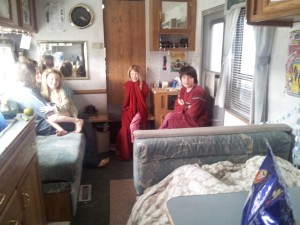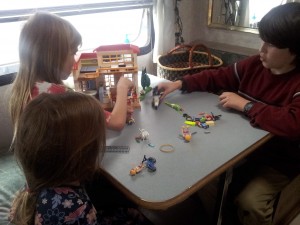 Santa brought a Playmobil house, a Holiday Barbie, a Desinger Barbie, a camera lens, a watch that tells you altitude, temp and barometric pressure, a pedometer and a mandolin.   Jack was sick on Christmas morning (that is him wrapped in the blanket) but he was better by the afternoon.